Protecting our freedoms
Radical justices are breaking with judicial norms and ignoring decades of legal precedent to impose their own right-wing agenda on our country and take away our freedoms. Congress has the power to fix this. They need to take action.
Freedom
To Choose
To Vote
To Learn
To Live Safely
To Breathe Clean Air
To Drink Clean Water
To Organize
To Protect Our Families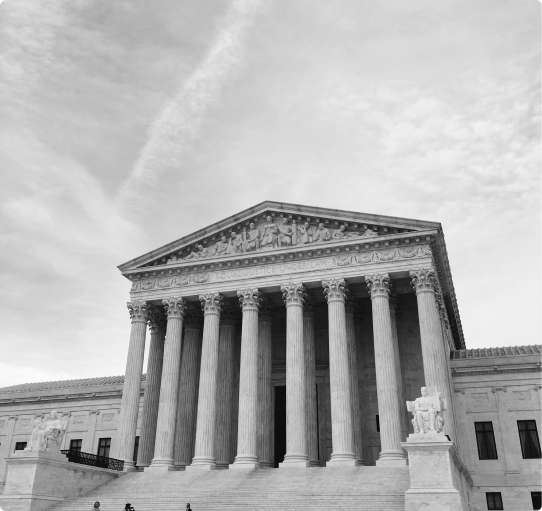 Today's extreme Supreme Court is
ignoring

the rule of law to

impose

its right-wing agenda on our country.
Who we are
We are a diverse and growing coalition of community leaders, grassroots organizations, labor organizers, and advocates working across reproductive rights, gun violence prevention, the environment, and more — all representing tens of millions of Americans.
Why we are uniting for our democracy
From pollution in the water we drink, to safety in our communities, to our most personal health care decisions, the Supreme Court exercises power over every part of our lives even when we can't see it. A handful of unaccountable, extreme justices are ignoring norms and precedent, and radically reshaping our country to further their own right wing agenda. When a handful of elites have this much power, every American loses. Congress has the power to rein them in, and we're telling them to act now.
Join us to demand Congress rein in the
extreme Supreme Court
Add your voice for our freedoms and our democracy.
We are uniting for our democracy.
Together we are calling on Congress to rein in the extreme Supreme Court and put power back in the hands of the people, not a few unaccountable elites.
Freedom is
worth uniting for
Sign up to receive updates and join us in this fight.